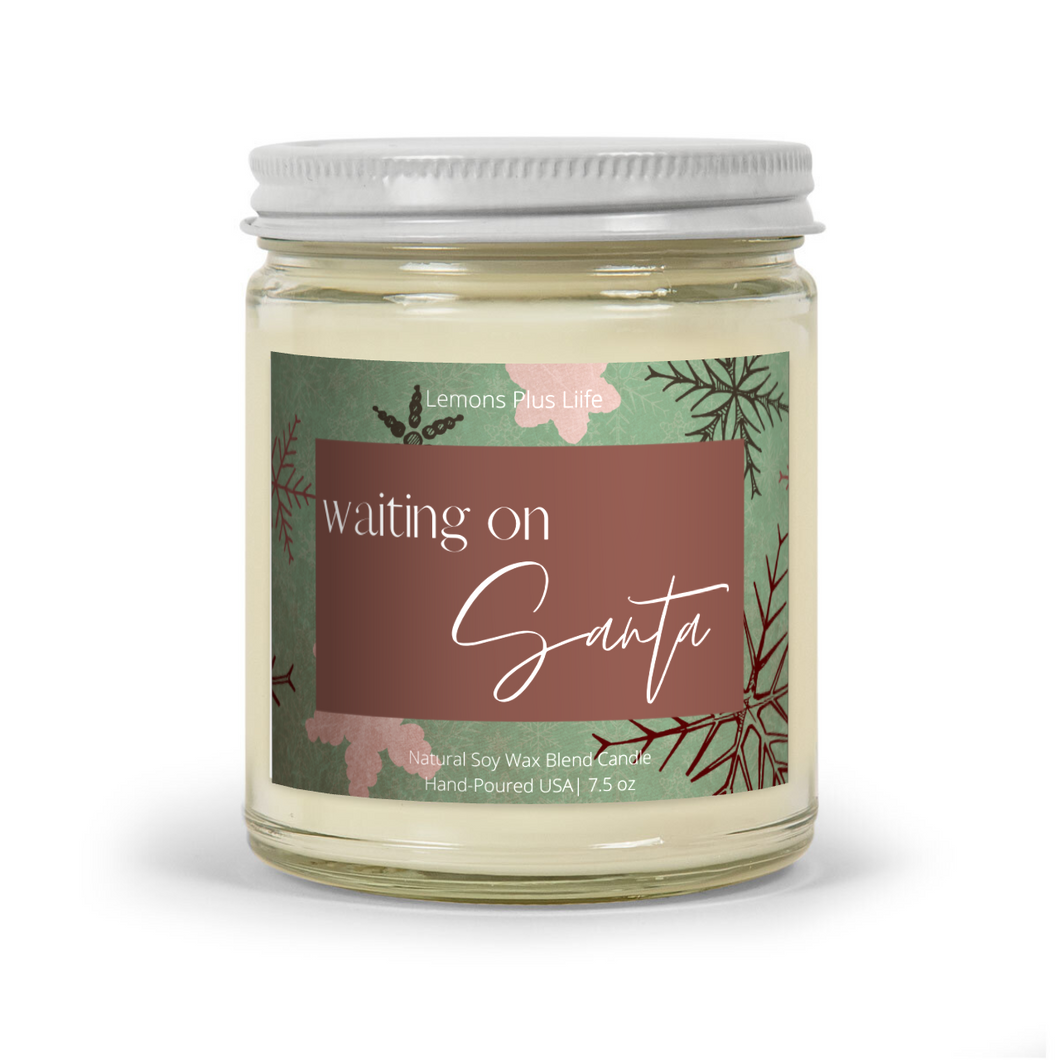 Waiting On Santa Christmas Candle, Large Natural Soy Wax Blend Candle 7.5 oz, Retro Christmas Snowflakes
Regular price $21.99 Sale
Waiting On Santa Christmas Candle, Large Natural Soy Wax Blend Candle 7.5 oz, Retro Christmas Snowflakes
FREE Shipping|Ships only to USA
Celebrate the twinklng lights, firelit evenings, and waiting for Christmas Eve with your new"waiting on Santa" candle in a retro Christmas Snowflake design.
Featuring warm and comforting spice aromas of brown sugar and cinnamon, it delights the senses with the perfect aromas for the first snowflake, hot cocoa, Christmas movies!
Fills your holiday celebrations with these fragrances: Comfort Spice: A holiday celebration of brown sugar and cinnamon sticks join on top. A shimmer of lemon is blended with vanilla extract & pralines. White cedarwood & musk add to the finishing touches.
Top Notes: Brown Sugar, Cinnamon SticksMid Notes: Vanilla, Pralines, Lemon ZestBase Notes: Cedar, Musk
Our candles are created in the USA & ship from New England using a 100% natural soy wax blend. 
Additional Information: 7.5 oz. candle Glass vesselAverage burn time 50-60
100%natural soy wax blend
100% cotton wick
Non-toxic. Contains no lead, plastics, parabens synthetic dyes, or phthalates
Ships in 3-5 days
People who bought this product, also bought