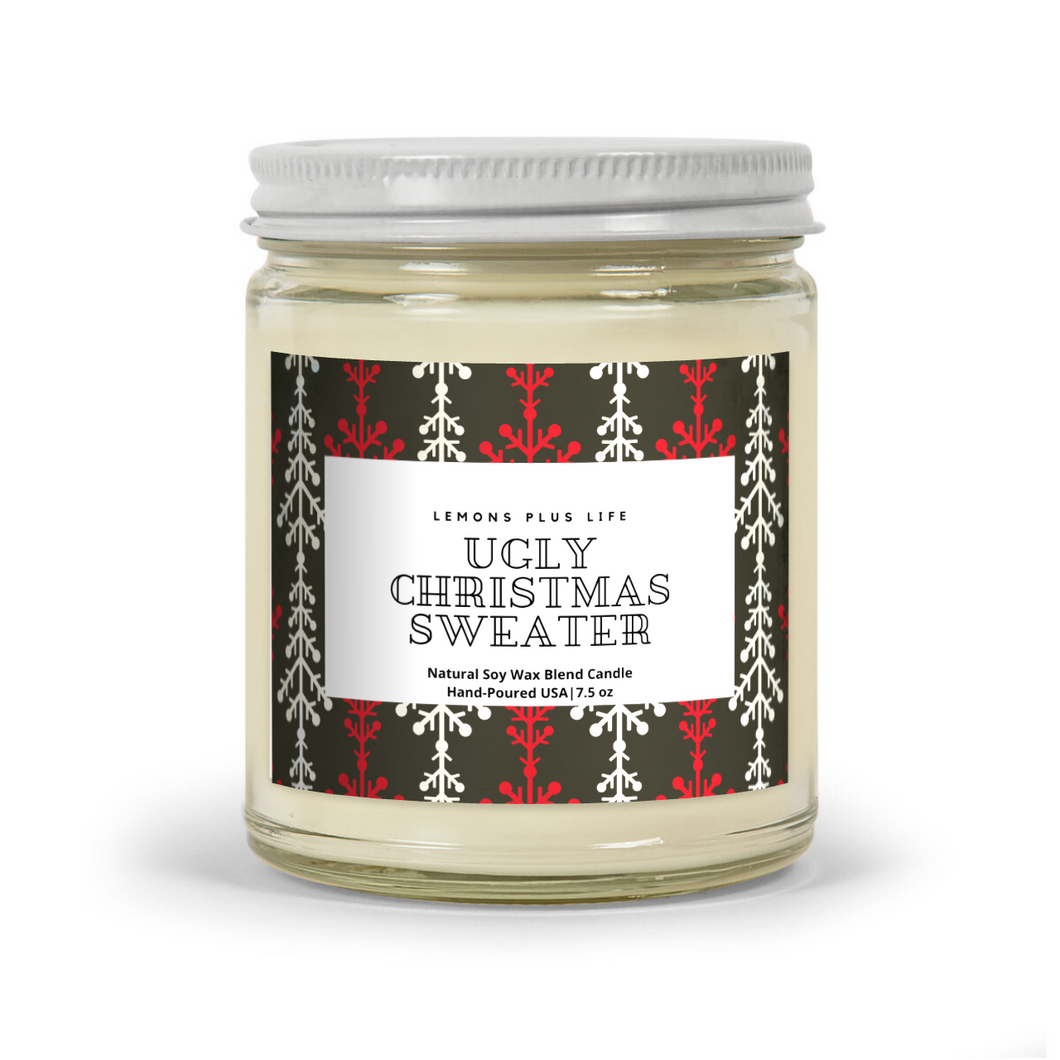 Ugly Christmas Sweater Candle, Retro Home Accent, Natural Soy Wax Blend Candle 7.5 oz, Christmas Candle
Regular price $21.99 Sale
Ugly Christmas Sweater Candle, Retro Home Accent, Natural Soy Wax Blend Candle 7.5 oz, Christmas Candle
FREE Shipping|Ships only to the USA
Celebrate the holidays and Christmas with your new "Ugly Christmas Sweater" candle featuring a retro or mid-century snowflake design and the delightful aromas of vanilla, cinnamon, and whipped cocoa! 
Our "Ugly Christmas Sweater" candle is funny and the perfect choice for holiday celebrations when you want to delight a friend with a Christmas gift. It's the perfect gift for her and a hilarious stocking stuffer!
"Ugly Christmas Sweater" presents in these delightful aromas:  Vanilla BeanA delight of citron zest & vanilla bean are introduced. A bold spice heart compliments throughout this aroma. Warm undertones of tonka bean & whipped cocoa complete this delectable fragrance.
Top Notes: Citron, Vanilla Bean
Mid Notes: Cinnamon, Clove
Base Notes: Tonka, Whipped Cocoa
Our candles are created in the USA & ship from New England using a 100% natural soy wax blend. 
Additional Information: 7.5 oz. candleGlass vesselAverage burn time 50-60 hours
100% natural soy wax blend
100% cotton wickNon-toxic.
Contains no lead, plastics, parabens synthetic dyes, or phthalates
Ships in 3-5 days
People who bought this product, also bought