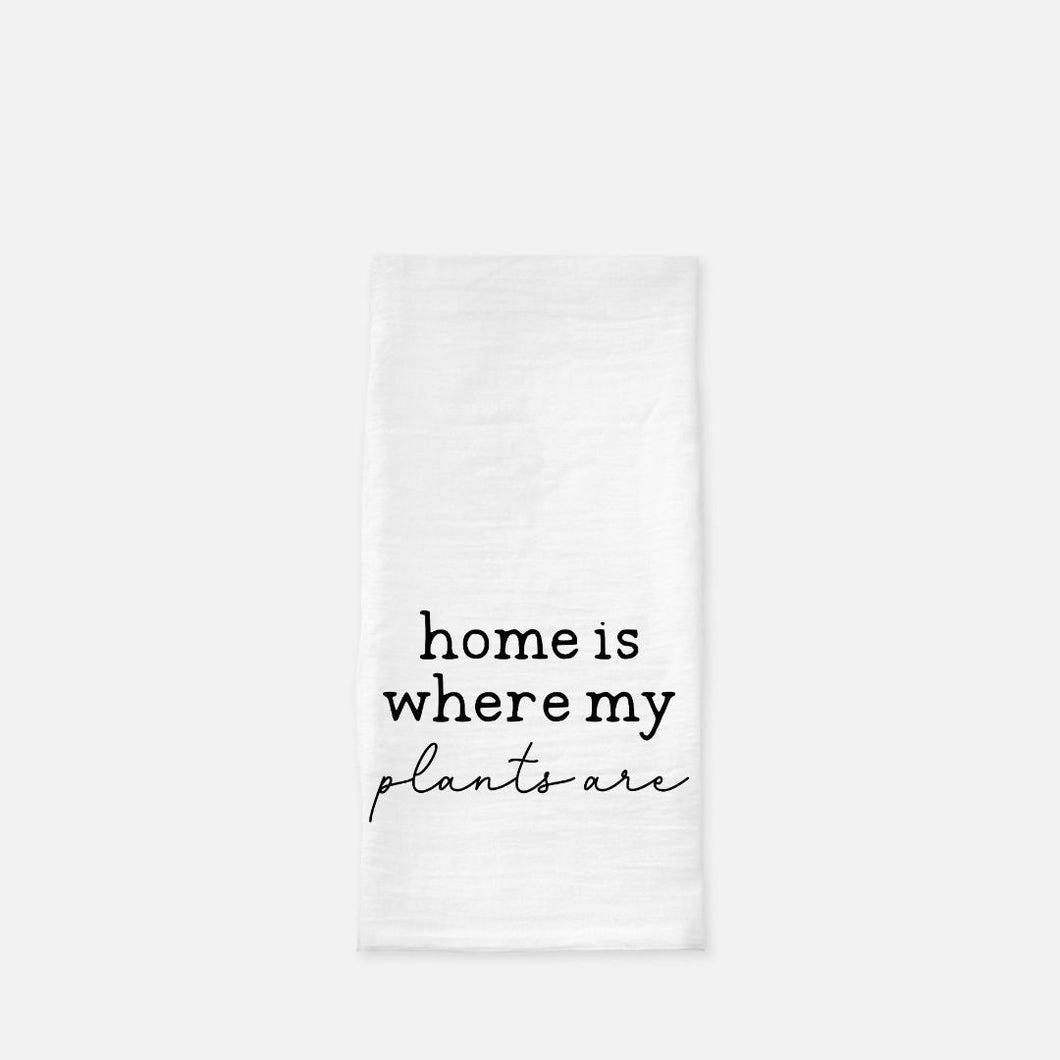 Plant Lover Tea Towel (Flour Sack) Home is Where My Plants Are, White Tea Towel with Words, Plant Lover Gift, Gardener Gift, Gift for Her
Regular price $21.99 Sale
Plant Lover Tea Towel (Flour Sack) Home is Where My Plants Are, White Tea Towel with Words, Plant Lover Gift, Gardener Gift, Gift for Her
FREE Shipping!
A chic and meaningful gift for the plant lover is our white, plant lover Tea Towel (Flour Sack) with the words "Home is where my plants are."
It's the perfect gift for the plant lover, garden lover, for Mother's Day, and an any occasion gift! With a simple design in black and white, it will be a delightful little accent in any kitchen decor! It's practical and pretty! It's a gift for the gardener and plant lover that they won't have to find a place to put it! Who doesn't love a new Tea Towel to make their kitchen feel brand new?
Made of 100% cotton, these "flour sack" tea towels are made out of fabric that is woven in a diagonal fashion, making it easier for the fabric to dry and perfect for the kitchen!
Size: 28" x 28"
Material: 100% Cotton; flour sack towels are highly absorbent, long-lasting, and dry quickly
Care: Machine Wash Cold; Tumble Dry Low Heat
Ships in 5-7 days
Return/refund within 14 days
People who bought this product, also bought