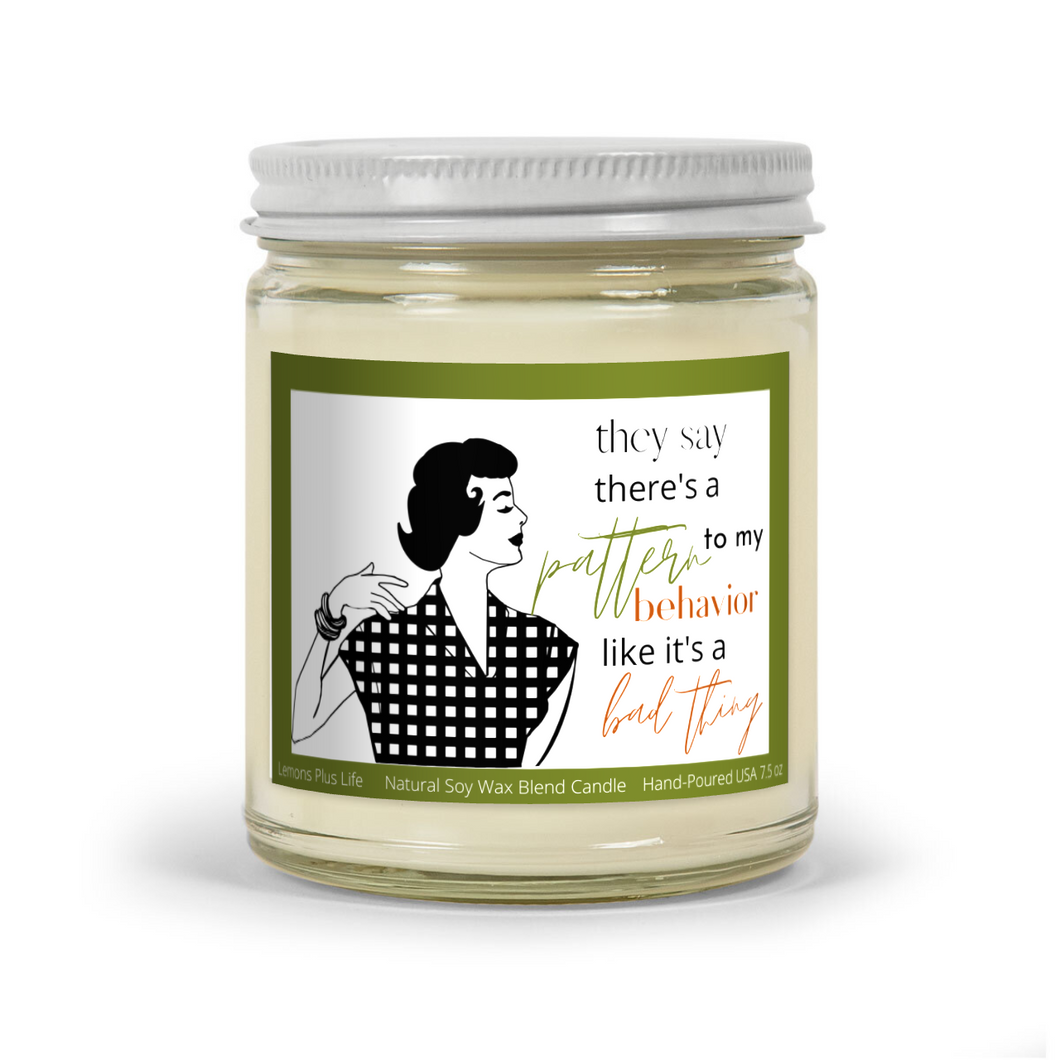 Funny Saying Candle, Pattern to My Behavior Candle, Natural Soy Wax Blend Candle 7.5 oz, Funny Gift for Her, MId-Century Design
Regular price $21.99 Sale
Funny Saying Candle, Pattern to My Behavior Candle, Natural Soy Wax Blend Candle 7.5 oz, Funny Gift for Her, MId-Century Design
FREE Shipping|Ships only to the USA
Your new funny saying candle features a mid-century woman and the words "they say there's a pattern to my behavior like it's a bad thing". It's the perfect hilarious gift for her, in a mid-century design, and an aromatic pattern of vanila bean, cinnamon, and whipped cocoa.
It's funny, stylish, and smells so good! She'll love it! Filling your home with these scents: Vanilla Bean~A delight of citron zest & vanilla bean are introduced. A bold spice heart compliments throughout this aroma. Warm undertones of tonka bean & whipped cocoa complete this delectable fragrance.
Top Notes: Citron, Vanilla Bean
Mid Notes: Cinnamon, Clove
Base Notes: Tonka, Whipped Cocoa
Our candles are created in the USA & ship from New England using a 100% natural soy wax blend.
 Additional Information: 7.5 oz. candleGlass vesselAverage burn time 50-60 hours
100% natural soy wax blend
100% cotton wickNon-toxic.
Contains no lead, plastics, parabens synthetic dyes, or phthalates
Ships in 3-5 days
People who bought this product, also bought