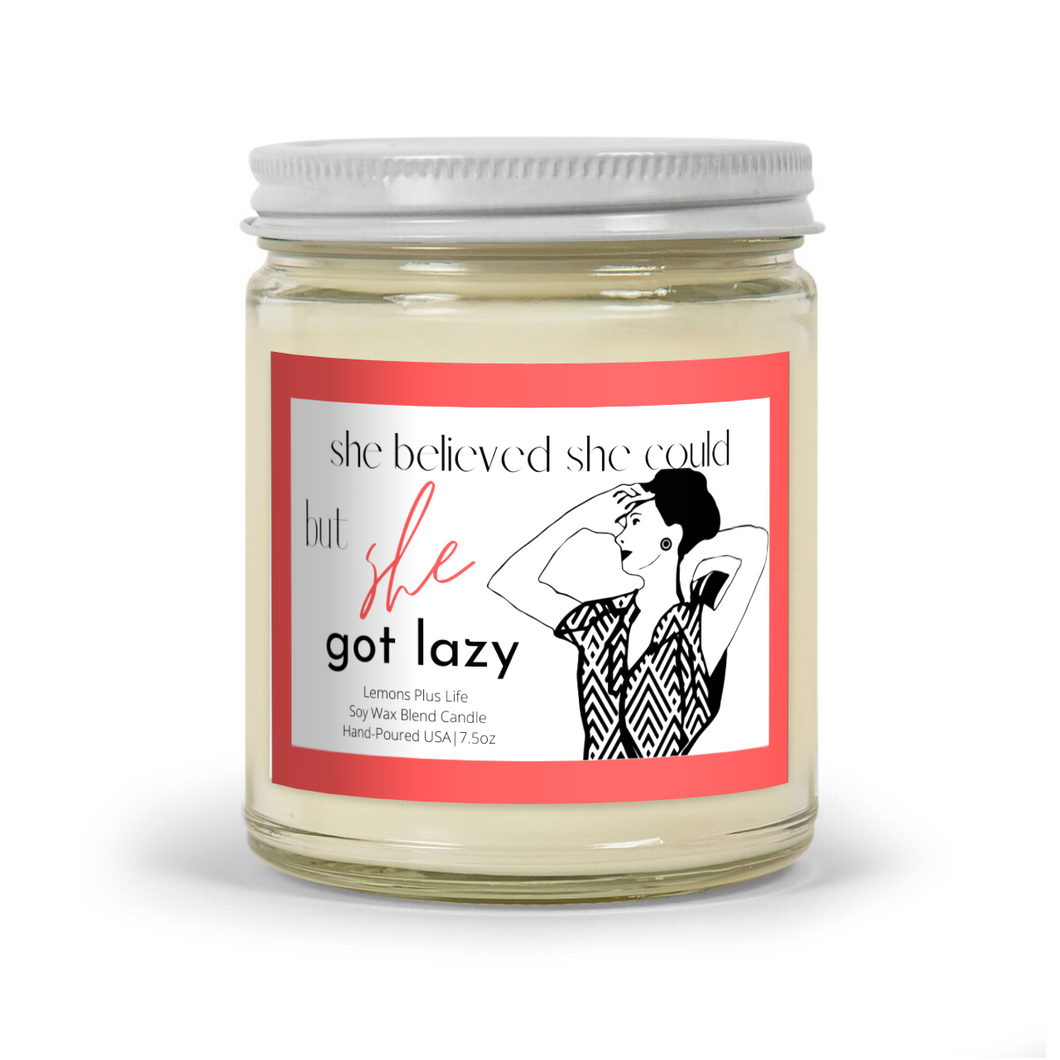 Funny Candle for Her, She Believed She Could, Natural Soy Wax Blend Candle 7.5 oz, Messge Candle, Funny Gift for Her
Regular price $21.99 Sale
Funny Candle for Her, She Believed She Could, Natural Soy Wax Blend Candle 7.5 oz, Messge Candle, Funny Gift for Her
FREE Shipping|Ships only to the USA
You've found THE perfect  funny candle gift for her! It features a mid-century woman and the words "she believed she could but she got laxy".
She will laugh so hard when she opens her new soy wax blend candle in a 7.5  oz size! Gift it to yourself to light on those days whe cleaning the house and cooking are at the bottom of your "to do" list!
Ready for you to light and be lazy in the following scents: Vanilla Bean~A delight of citron zest & vanilla bean are introduced. A bold spice heart compliments throughout this aroma. Warm undertones of tonka bean & whipped cocoa complete this delectable fragrance.
Top Notes: Citron, Vanilla Bean
Mid Notes: Cinnamon, Clove
Base Notes: Tonka, Whipped Cocoa
Our candles are created in the USA & ship from New England using a 100% natural soy wax blend. 
Additional Information: 7.5 oz. candle-Glass vesselAverage burn time 50-60 hours
100% natural soy wax blend
100% cotton wick
Non-toxic. Contains no lead, plastics, parabens synthetic dyes, or phthalates
Ships in 3-5 days
People who bought this product, also bought