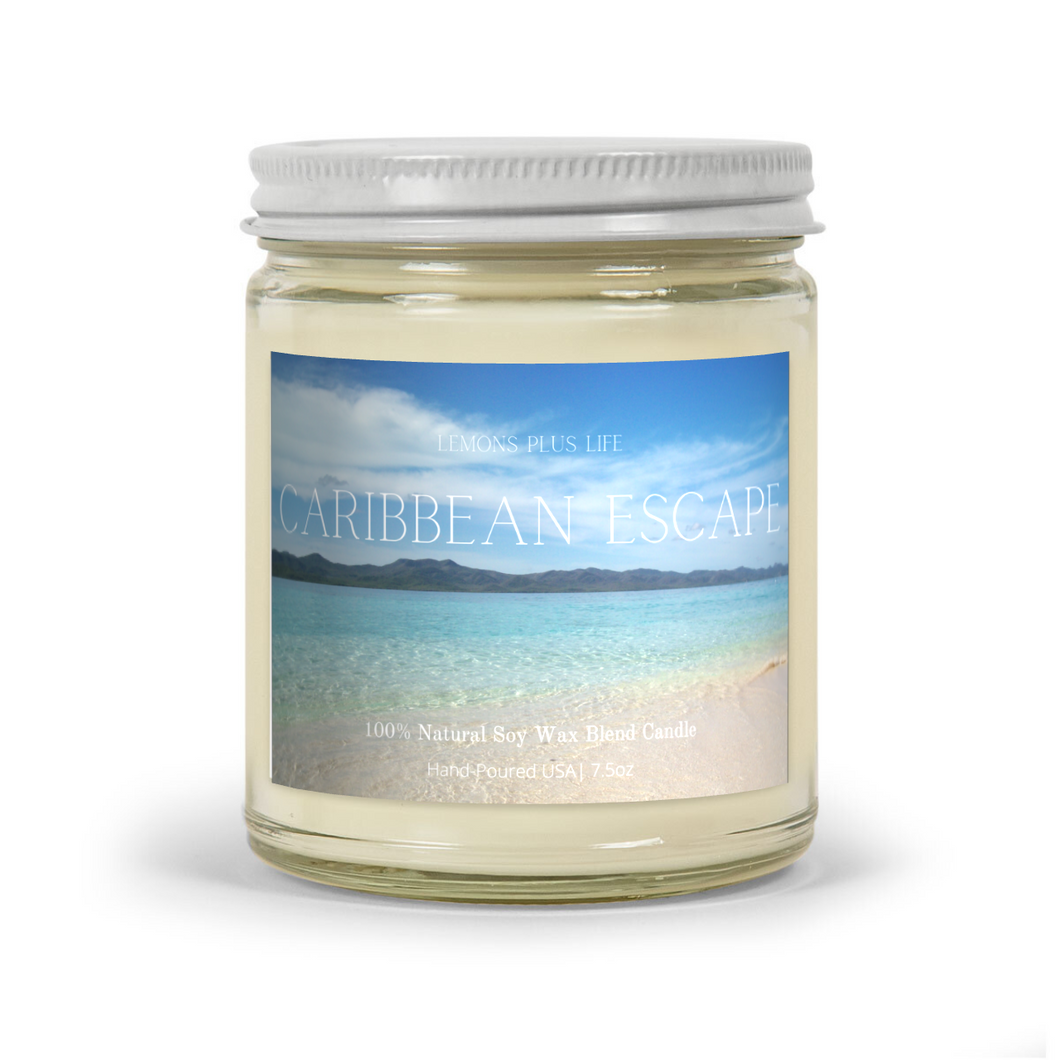 Caribbean Escape Candle, 7.5 oz Natural Soy Wax Blend Candle, Ocean Home Accent Candle
Regular price $21.99 Sale
Caribbean Escape Candle, Natural Soy Wax Blend Candle 7.5 oz, Ocean Home Accent Candle
FREE Shipping! Ships only to US and Canada
Bring a Caribbean paradise into your home and living with our "Caribbean Escape Candle". This ocean home accent candle is perfect to light at the end of your stressful day or to create the aroma and experience of an island escape in your bathroom.
Put it in that special someone's Christmas stocking, give as a gift for her, or a friendship gift to bring the fragrance of sea breezes into your home on cold, wintry nights.
Sea Breeze aromatherapy presents: A burst of citrus collides with the tantalizing scent of star anise. A complex heart of lavender, cedarwood & jasmine petals sweep throughout the heart. Hinted notes of patchouli, crushed rosemary & oakmoss create a signature, balanced aroma.
Top Notes: Orange Zest, Star Anise
Mid Notes: Cedarwood, Jasmine
Base Notes: Patchouli, Rosemary Sprigs, Oakmoss
Our candles are created in the USA & ship from New England using a 100% natural soy wax blend. 
Additional Information: 7.5 oz. candleGlass vessel
Average burn time 50-60 hours
100% natural soy wax blend100% cotton wick
Non-toxic. Contains no lead, plastics, parabens synthetic dyes, or phthalates
Ships in 3-5 days
People who bought this product, also bought