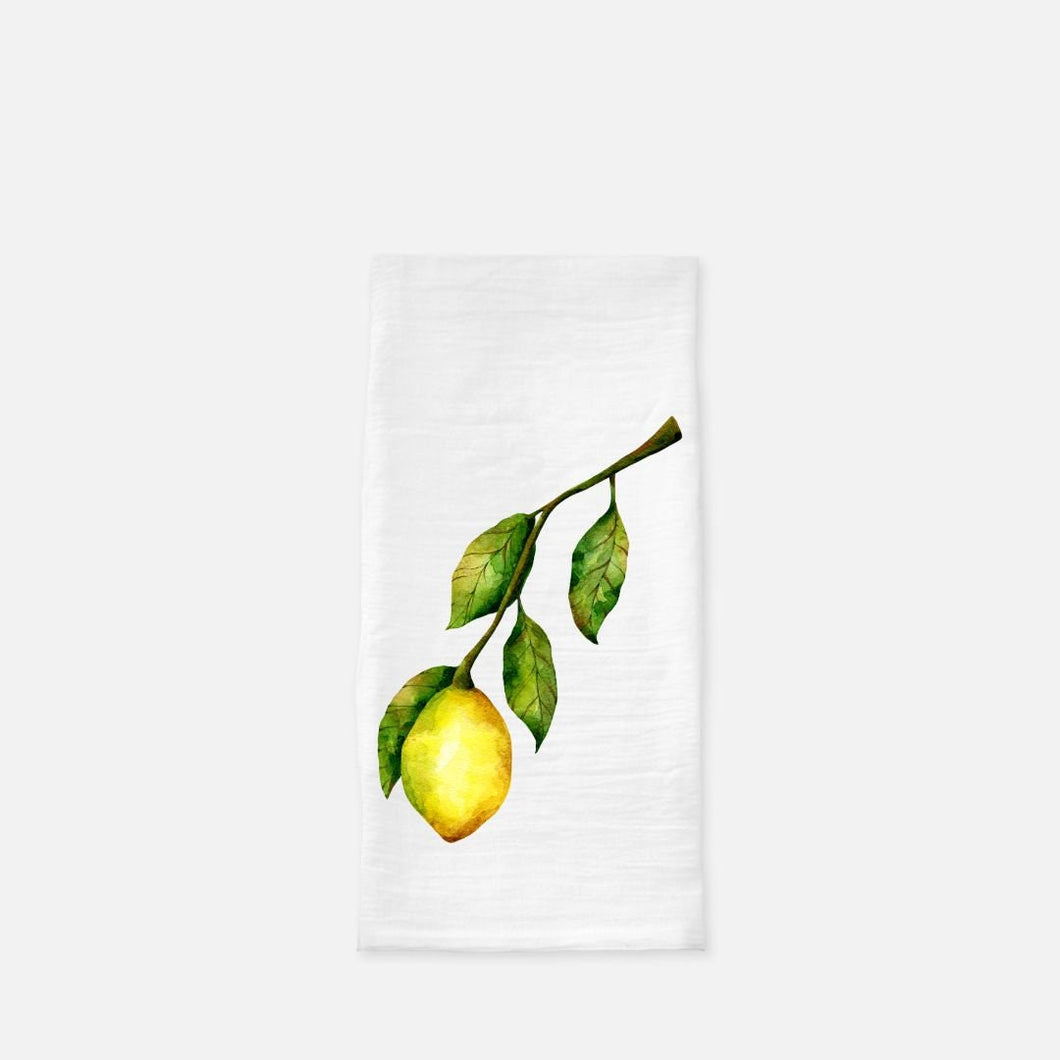 Lemon Tea Towel (Flour Sack) Lemon Branch Tea Towel, Watercolor Lemon Tea Towel, Housewarming Gift, Lemon Kitchen Towel, Lemon Kitchen Acce
Regular price $21.99 Sale
Lemon Tea Towel (Flour Sack) Lemon Branch Tea Towel, Watercolor Lemon Tea Towel, Housewarming Gift, Lemon Kitchen Towel, Lemon Kitchen Accent, Mother's Day Gift
FREE Shipping!
A chic, white Tea Towel (Flour Sack) for your kitchen, or a gift to that special someone, featuring a watercolor lemon branch with yellow lemon, green leaves, and brown stem.
The perfect Mother's Day gift, housewarming gift, and all-ocassion gift for one who loves zesty yellow lemons!
With a simple design and color scheme, our lemon fruit tea towel is the perfect little accent in any kitchen and as a kitchen gift! Who doesn't love a gift for the kitchen that's pretty and practical! Our Lemon Tea Towel brings a sunny touch of color to any kitchen and a splash of zest!
As a gift for her, she will be delighted to receive it, and she doesn't have to "find a place for it" in her home! Who doesn't love a new tea towel, kitchen accent, that makes their kitchen feel brand new?
Made of 100% cotton, these "flour sack" tea towels are made out of fabric that is woven in a diagonal fashion, making it easier for the fabric to dry and perfect for the kitchen!
Size: 28" x 28"
Material: 100% Cotton; flour sack towels are highly absorbent, long-lasting, and dry quickly
Care: Machine Wash Cold; Tumble Dry Low Heat
Ships in 5-7 days
Return/refund within 14 days
People who bought this product, also bought