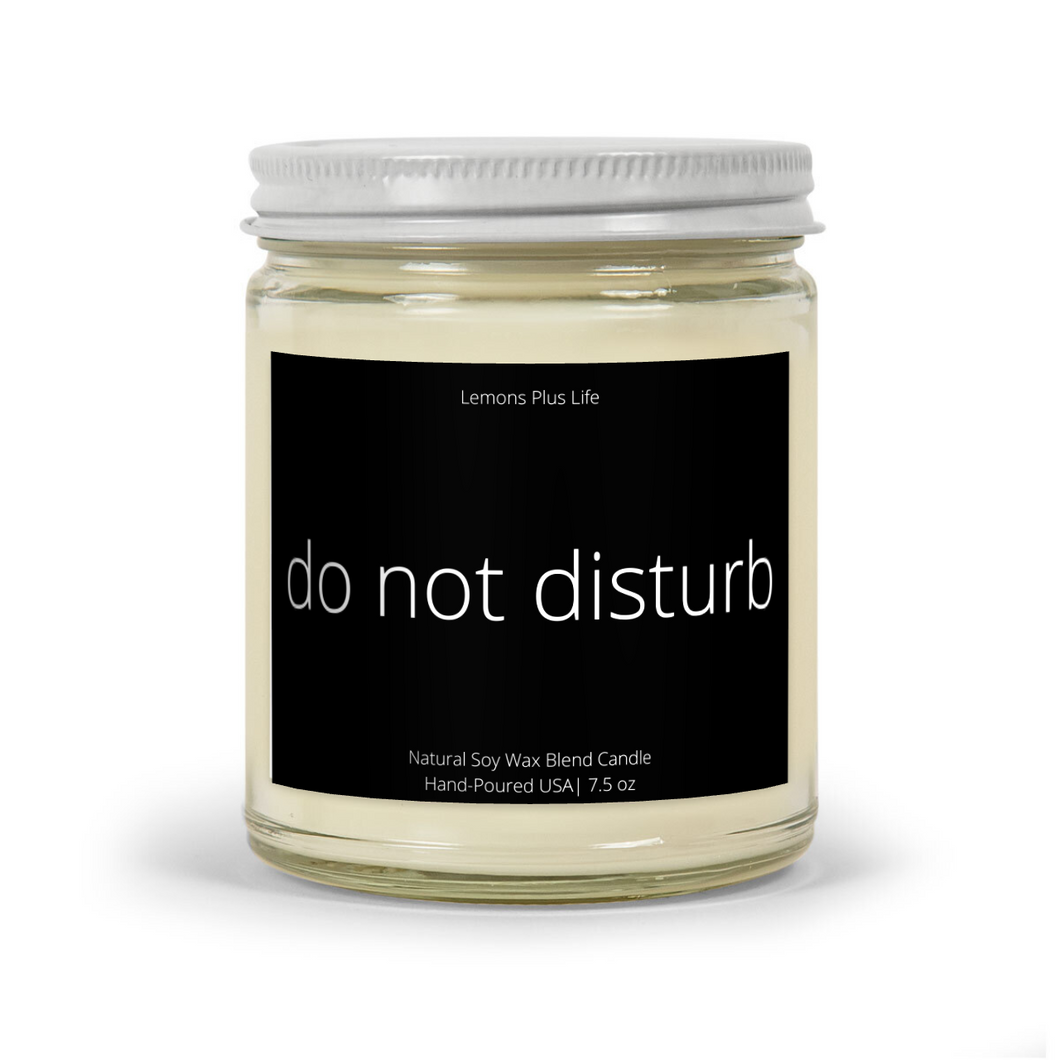 Do Not Disturb Candle, Message Candle, Natural Soy Wax Blend 7.5 oz, Funny Candle Gift, Gift for Mom, Mom Christmas Stocking Candle
Regular price $21.99 Sale
Do Not Disturb Candle, Message Candle, Natural Soy Wax Blend 7.5 oz, Funny Candle Gift, Gift for Mom, Mom Christmas Stocking Candle
FREE Shipping|Ships only to the USA
Delight them with our funny, yet serious candle, "do not disturb". Your new "do not disturb" candle is chic and stylish to add to your home and living or office. If you're a busy mom or dad, let your children know you need a quiet moment, or evening, when this candle is lit.
Give it as a friendship gift or office gift in any season.
Aromatic with the fragrances of cinnamon, vanilla bean, and whipped cocoa, it's a great Christmas office gift, teacher gift, and anytime gift for that one who needs a little quiet time...and isn't that all of us?
That's what makes this the perfect gift!
Giving you peace and quiet in these aromatic scents: Vanilla Bean~A delight of citron zest & vanilla bean are introduced. A bold spice heart compliments throughout this aroma. Warm undertones of tonka bean & whipped cocoa complete this delectable fragrance.
Top Notes: Citron, Vanilla Bean
Mid Notes: Cinnamon, Clove
Base Notes: Tonka, Whipped Cocoa
Our candles are created in the USA & ship from New England using a 100% natural soy wax blend. 
Additional Information: 7.5 oz. candleGlass vesselAverage burn time 50-60 hours
100% natural soy wax blend
100% cotton wick
Non-toxic. Contains no lead, plastics, parabens synthetic dyes, or phthalates
Ships in 3-5 days
People who bought this product, also bought